DIMON is a monitoring tool that not only works in the local network as other similar tools but can also monitor database via the Internet. The system regulary receives messages that are sent from monitored databases and immediately evaluates them by definable criteria.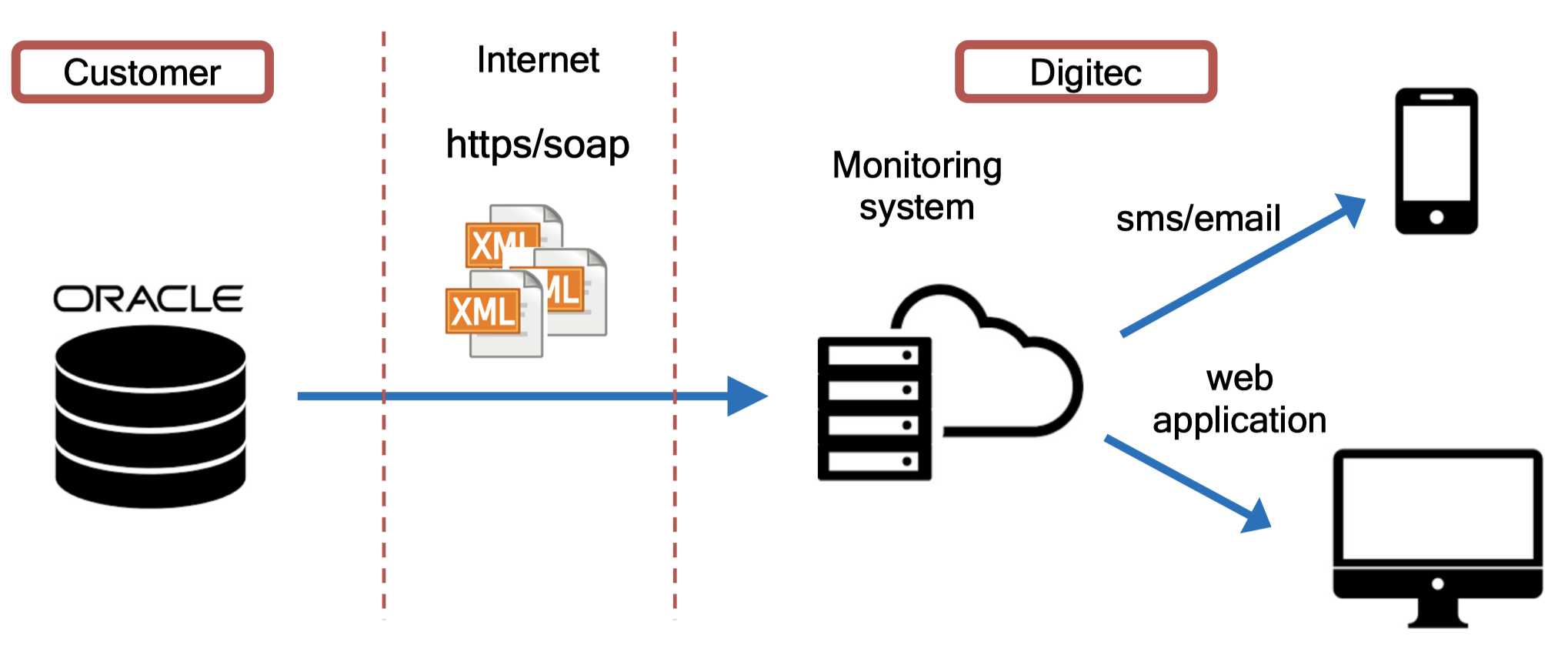 During the evaluation of incoming message from the database the system automatically recognizes the seriousness of the situation. In critical cases it immediately sends an alert to the responsible database administrator. The majority of incoming information and generated messages are stored in the central monitoring system. This information is used to re-analyse the state of the database and configuration changes. The information is also used for historical database performance overview or it can be used for example to view the growth of tablespaces. All the gathered information are available to the administrators or to customers using the web DIMON application. Information from the monitored databases are sent in XML format which ensures easy expandability with additional modules. Other modules can also monitor the application or different parts of application. Sending information via email is performed on regular basis. The DMS system can be also configured to download the information via HTTP through web service. System response time to gather information about monitored database is tens of seconds up to one minute maximum. When the email is received by the monitoring system the state of the database is eveluated immediately.
Information sent from the monitored database
Name of the server and database, version, platform
Number of CPU's and threads, physical size of the memory
Space in tablespaces, ASM disk groups and also space on the filesyste
Status of the database and listener
Completed or running database and archive logs backups
Errors in alert log
Invalid objects and unusable indexes
Fragmented or unoptimized big tables and indexes
Database parameters
Installed database options
Database jobs
Database and server statistics about performance and load
Number of users, procesess
List of installed patches
Central monitoring system and its web interface is running on our server. Customer does not need to worry about anything else.